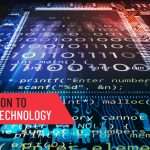 Amarok is an innovative and configurable music player running on top of the K Desktop Environment (KDE) libraries, making it available for both Linux and Windows.
Unfortunately, non-free codecs such as mp3 and wma are not included in the default installation due to licensing restrictions. Additionally, the flac playback is not always working properly — songs may lag in the beginning, and 24-bit flac is not working at all — the playback is extremely noisy and crackling. However, these issues are not caused by Amarok itself, but rather xine-lib, the default back-end to the KDE multimedia framework Phonon.
We will install the GStreamer back-end with the necessary plugins and configure Amarok to use it instead of xine-lib to solve our issues. The generic instructions should apply to all Amarok 2 installations, and they have been tested on Ubuntu 10.4 LTS. In the end we will cover some additional tips to make Amarok really shine.
Amarok with GStreamer back-end
Install. We need to install a few packages. On Ubuntu, run the following command in a terminal.


sudo apt-get install amarok phonon-backend-gstreamer gstreamer0.10-plugins-ugly

Set up. Open Amarok and go to Settings-> Configure Amarok->Playback->Configure Phonon->Backend. Mark GStreamer and click Prefer until it is at the top, followed by OK. Restart Amarok.

Play!
Amarok tips
No Local Collection.
On Ubuntu 10.4, the Local Collection in Amarok 2 may show up empty even though local music is indeed available. This is a bug in Ubuntu yet to be fixed. A workaround is to install the package "mysql-server-core-5.1" (e.g. run "sudo apt-get install mysql-server-core-5.1" from a terminal), and restart Amarok, and the local collection will be displayed correctly.
Audio Device Not Working.
If you get a message from Phonon when starting Amarok, saying that the audio playback device is not working (showed to the left), just use the default one. Go to Settings-> Configure Amarok->Playback->Configure Phonon -> Device Preference -> Audio Output -> Music. Mark "default" and click Prefer until it reaches the top, followed by OK, and the message will go away.
Keyboard shortcuts. Having keyboard shortcuts to the mostly used actions is very useful. Next song, previous song, play/pause are nice to have shortcuts for. To set it up, go to Settings -> Configure Shortcuts in Amarok. Search for "next", click on the "Global" cell, then "Custom" and type in the key combination of your liking (I use Win+B) — see the screenshot below. Global means that the combination will work even when Amarok is running in the background. Follow the same recipe for any action you want a shortcut to.

Which file type? If Amarok refuses to play some file, you can use the Unix "file" command to find out the exact type of that file. For example, "file audio.flac" will show if "audio.flac" is a 16- or 24-bit flac file.


$ file audio.flac
audio.flac: FLAC audio bitstream data, 24 bit, stereo, 48 kHz, 13914720 samples

Internet Services. Additional features may easily be added to Amarok by enabling internet services. Go to Settings -> Configure Amarok -> Internet Services to see them. In particular, last.fm is a handy service which recommends new music to you. The recommendations are based on the songs you play and the collection of other people playing the same songs.
Happy playing with Amarok!